Midway Electronics
ME Series QRP Transceivers
ME40+ ME30+ ME20+ ME80+
Updated August 2020
Why should you consider purchasing and using the ME series QRP rigs when there are so many other modern ones with lots more features? The ME series rigs are simple thru hole boards with easy to find parts. There is no microprocessor or surface mount parts that are hard to find and replace. The sensitivity is unsurpassed. The circuitry is simple to understand. You can add many mods to it such as frequency display, RIT, keyer, 10 turn tuning, speaker amp, zero beat indicator, PWR/SWR meter, antenna tuner, etc. The low receiver drain is excellent for solar operation and portable use.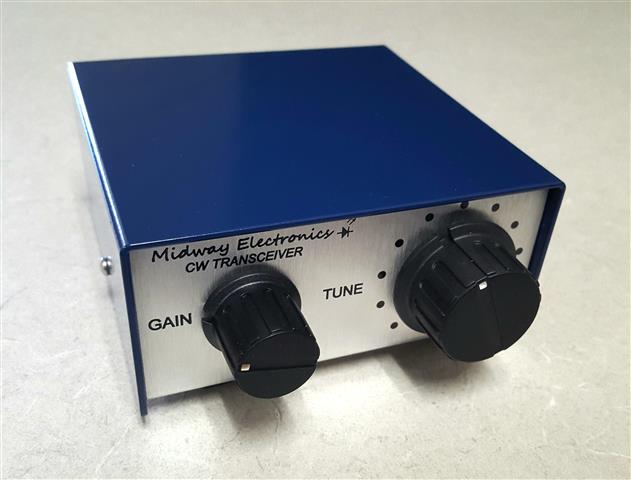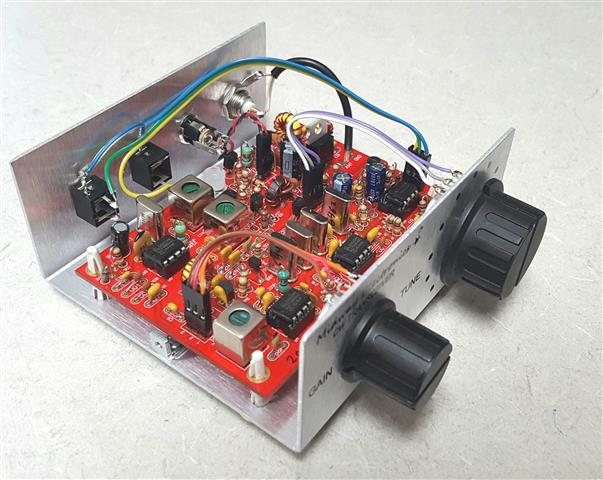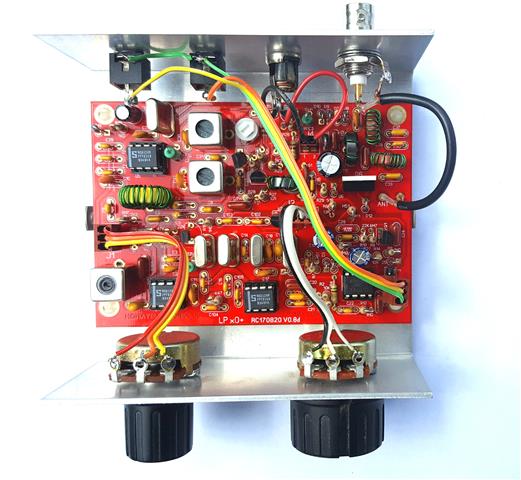 ---
This section is to provide information, documentation, and supplements to the ME series QRP rigs.
Latest ME40+ assembly manual in PDF
Latest ME80+ assembly manual in PDF (kit not yet available)
Latest ME30+ assembly manual in PDF
Latest ME20+ assembly manual in PDF
HELP! I can't tune in the right frequencies
Picture of ME40+ wound toroids
Component identification explanation
Addendums - Please read!

Compliance Fix

External Frequency Display

20 meter transformer mod

Modifications - Submit your pictures, ideas, and mods you wish to share

Feedback - email us your feedback both good and bad. We will post it here. We want to hear from all owners. We will strive to make this kit even better or post your mods.

Links to the ME+ Series or SW40+ QRP radios and accessories. Many good hot links!

Circuit board release V1.0 as of Feb 5, 2018
What's new in board version 1.1 released August 2018

---
Direct Sales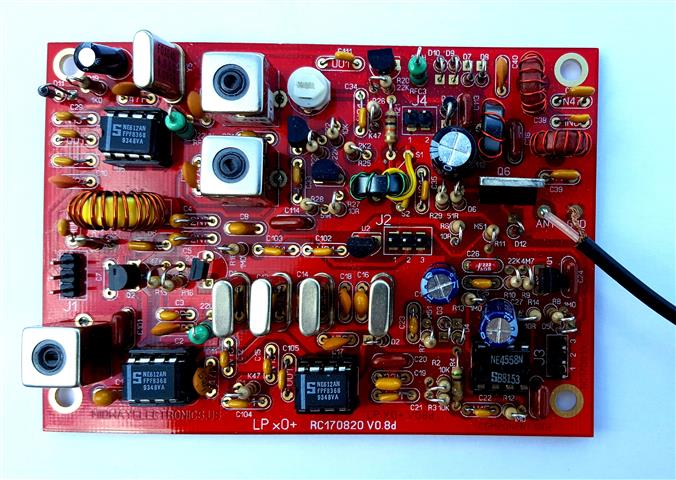 Picture of assembled board (click on board to view a high resolution image to compare to your board)
The ME+ Series board kit comes with circuit board, bags of parts and assembly manual for $60.00 plus shipping to US destinations only and Paypal only. The board kit only DOES NOT include the enclosure. You must provide a suitable custom enclosure, front panel pots and knobs, and rear panel connectors or order them from below. Foreign orders will have appropriate shipping and customs charges added, typically $26.50. For foreign orders it's quicker but not cheaper to use ebay but tracking is better. Please specify which band you desire.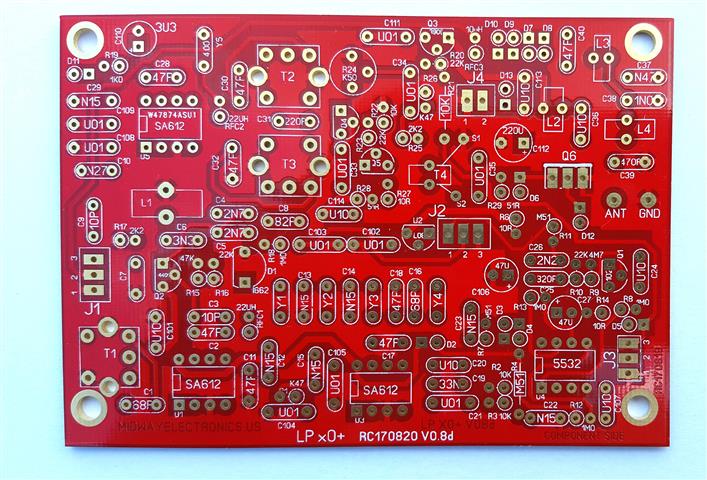 If you want just the circuit board it is available for $10.95 plus shipping.
If you don't know how or are uneasy in winding toroids, you can order a set of pre-wound toroids (specify which band) from Midway for $9.95 plus shipping. Contact Midway by email for details.
If you want to order the rear panel parts, the headphone jack, power jack, key jack, and antenna connector, they are available for $9.95 plus shipping.
Front panel parts, the legacy knobs, 2 pots, 4 standoffs for $11.95 plus shipping.
Other hard to find parts and prices are listed here: Hard to find parts
Save money and buy the complete enclosure kit which includes everything but the completed circuitboard for $37.95 plus shipping.
Or purchase the whole kit including everything for $92.95 plus shipping (please specify band)
Please contact Midway Electronics by email for availability and orders.
Occasionally we have fully assembled units available. Please contact us directly via email and we will let you know what's available.
80 meter kits are now available!
If ordering more than one set of items shipping will be combined. Shipping will be USPS Priority 2-3 Days within the U.S..
Fully assembled and tested boards will soon be available. Also complete, tested, ready to use transceiver in enclosure for any band, ready to use will be available from time to time. Email requests.
All prices subject to change. Shipping prices for U.S. orders only. US Priority mail is currently $8.40 but this seems to go up every few months.
Ordering and contact information: email: midway7726@gmail.com
This email is also used for Paypal
No B.S. Warranty
If you feel this project is beyond your scope you can return it for a full refund.
If you started assembling this board and you feel you are incapable of finishing it you can return it for a full refund.
If you build this radio and you cannot get it to perform to specifications you can return it for repair. If we find it is a component fault there will be no charge and we will return it to you fully functioning as to specifications, postage paid.
If we find there was a component or components put in wrong, backwards, or damaged by you or if there was improper assembling or soldering techniques or poor soldering, or shorts, depending on condition there may be a repair charge (depending upon issue) plus $8.50 shipping in the U.S.
If you are just unsatisfied and wish to return kit in good condition, we will refund the total cost paid by you less shipping. We want only satisfied customers.
---
If you own a Small Wonder Labs SW40+, SW30+, SW80+, or SW20+ and have problems troubleshooting it, or need it set up for a different frequency span, we will be happy to repair your SW unit for a nominal fee. Please contact Midway for details.